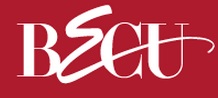 BECU
BECU Overview
BECU is a financial co-operative in the United States with over 840,000 members. It is based in Washington State and has 43 branches. Banking services are available for personal and business customers. The range of products that it offers includes loans, checking accounts, savings accounts, CDs, IRA... read more
BECU Discussion Activity
- Deposits
Q: What is today's CD rate for a 1 year note and a 2 year note for 50,000 dollars?

BECU 5 Year New Auto Loan - Loans
Q: Hi, my name is nadia I have a question , I would like to buy a mobile home and I would like to get a loan of 20.000 so my questions is how much rate will be ?

Credit
Q: Do you have any specials for 9% credit cards and balance transfers?
BECU Reviews
Staff at Spokane Valley branch are wonderful! I wish the $500. CD, at least in IRA and ROTH category, could make the interest large deposits make. The less wealthy need to grow a retirement more quickly than the well heeled and sacrifice to set money aside.. The small accounts are as committed as the large!