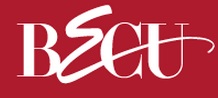 BECU
BECU Locations
Washington Locations
Cities :
Seattle
Seattle Branches
Ballard Square Branch
2232 NW Market St, Seattle, WA 98107
Tel: 1-800-233-2328
North U Village Branch
5105 25th Ave NE, Seattle, WA 98105
Tel: 1-800-233-2328
Queen Anne Branch
29 West Mercer St, Seattle, WA 98119
Tel: 1-800-233-2328
Downtown Seattle Branch
1527 2nd Ave, Seattle, WA 98101
Tel: 1-800-233-2328
Broadway Market Branch
401 Broadway E, Seattle, WA 98102
Tel: 1-800-233-2328
BECU Discussion Activity
- Deposits
Q: What is today's CD rate for a 1 year note and a 2 year note for 50,000 dollars?

BECU 5 Year New Auto Loan - Loans
Q: Hi, my name is nadia I have a question , I would like to buy a mobile home and I would like to get a loan of 20.000 so my questions is how much rate will be ?

Credit
Q: Do you have any specials for 9% credit cards and balance transfers?