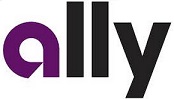 Ally Bank
Ally Bank Interest Rates
Ally Bank offers checking accounts, CDs (including high yield offerings), online savings accounts as well as IRA CDs and IRA savings
Ally Bank Overview
Ally Bank is an online bank in the United States and is a subsidiary of Ally Financial Inc, a diversified financial services firm that includes auto financing. It is a state-chartered bank that is not a member of the Federal Reserve but regulated by the Federal Deposit Insurance Corporation.&n... read more
Ally Bank Discussion Activity
Ally Bank 1 Year CD Rates - Deposits
Q: What is rate for IRA CD for one year ? TY

Ally Bank Savings Account - Savings
Q: Your ad for a savings account says: Rate at 1.00% p.a*. What does the p.a. stand for, and I don't see a footnote asterik, could you tell me what the disclosure is? ALSO, how long is this savings rate guaranteed for? I don't want to open an account, and then have the rate go to 0.05%!