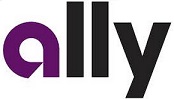 Ally Bank
2001
Ally Bank
Ally Bank is an online bank in the United States and is a subsidiary of Ally Financial Inc, a diversified financial services firm that includes auto financing. It is a state-chartered bank that is not a member of the Federal Reserve but regulated by the Federal Deposit Insurance Corporation.
Its historical legacy goes back to 1919 through General Motors Acceptance Corporation (GMAC) which from 2008 became a bank holding company, eventually rebranding as Ally Bank in 2009.
Ally Bank offers its customers a variety of savings products including checking accounts, online savings accounts, money market accounts, high yield CDs and other CD products (Certificates of Deposits).
Ally Bank banks routing number is: 124003116
Source: http://www.ally.com/
Ally Bank Services
Personal Banking
Checking Accounts
Savings & CDs
Auto Financing
Individual Investments
IRA High Yield CD
IRA Raise Your Rate CD
IRA Online Savings
High Yield CD
No Penalty CD
Raise Your Rate CD
Online Savings
Money Market
Ally Bank Discussion Activity