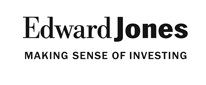 Edward Jones
1922
Edward Jones CD
Edward Jones offers CDs issued by banks and thrifts nationwide. Deposits are FDIC insured up to the applicable insurance limit. CD terms range from 3 months up to 10 years with deposit minimums $1000 for all term types. Please check with Edward Jones for availability in your state.
At Edward Jones you can build a CD ladder so as a CD matures and you can buy the next rung on your ladder with local financial advisers available to help with a EJ laddering strategy. EJ is a broker, and can offer offer CDs from multiple banks to diversify CD risk per issuing institution and also can be sold in the secondary market on any business day. In addition CDs pay can go into a EJ money market or insured bank deposit account on the same day interest is paid.
They also offer other fixed income investments options such as US treasury bills, notes and bonds including Freddie Mac and Fannie Mae GSE Notes.
Edward Jones CD Interest Rates
Edward Jones Discussion
Q: what is penalty for early withdraw on 5 year cd

R: What is the penalty for early withdrawal of a 5 yr CD?. Can the CD interest be withdrawn monthly and does the rate stayt the Same? Are all CD's 100% FDIC insured

Q: can you receive interest from a certificate of deposit each month and deposited into any checking account and are your FDIC insured