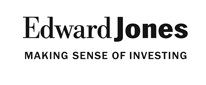 Edward Jones
1922
Edward Jones
Edward Jones is a US based financial services company that provides investment products and services to 7 million investors with 10,000 offices and 12,000 advisors in the United States and Canada as at 2012. It was founded in 1922 and has its headquarters in Saint Louis, Missouri. It is a Member SIPC and a provider of products such as IRAs, stocks, mutual funds, annuities, fixed income products, retirement plans, CDs and Insurance to clients.
Headquarters: 12555 Manchester Road, Saint Louis, MO 63131
Telephone: 314-515-2000
Source: www.edwardjones.com
Edward Jones Services
Personal Banking
Retirement Savings
IRAs
Investments
Estate Considerations
Saving Solutions
Insurance
Banking Services
Education Saving
Advisory Solutions
Borrowing Solutions
Credit Cards
Debit Cards
Trust Management Services
Personal Lines of Credit
Life Insurance
Fiduciary Account
Managed Account Program
Individual Investments
Stocks
Mutual Funds
Exchange Traded Funds
Bonds
CDs
Corporate Bonds
Government-sponsored Enterprises
Tax-Free Municipal Bonds
Build America Bonds
U.S. Treasury Securities
Zero Coupon Bonds
Mortgage-backed Securities
Preferred Stock
Unit Trusts
Equity Unit Investment Trusts
Taxable Bond Unit Trusts
Tax-exempt Bond Unit Trusts
Fixed Annuity Investments
Intermediate Annuity Investments
Variable Annuity Investments
Cash Savings Account
Money Market Fund
Insured Bank Deposit
Systematic Investing Program
Dividend and Income Reinvestment
Direct Deposit Accounts
Flex Funds
Edward Jones Discussion
Q: What is the Rate on your IRA products?

Q: Intrest Rate On acc.
Edward Jones Discussion Activity