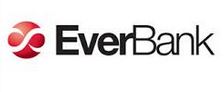 EverBank
EverBank 1 Year CD Rate
| | |
| --- | --- |
| Type | Fixed |
| Rate | 1.80% |
| Currency | USD |
Rate indicated is for balances up to $1 million.
The rate of 1.80% is 0.99% higher than the average 0.81%. Also it is -1.8 % lower than the highest rate. Updated Mar, 2018
Compare EverBank Deposit rates
Compare 1 year rates in United States
EverBank Discussion
Q: Are CDS ON LINE ONLY AND IF SO HOW DO I SUMIT IT

Q: Can these CD investments be made inside an existing Roth IRA or rolled over from an existing Roth IRA to a new Roth IRA?